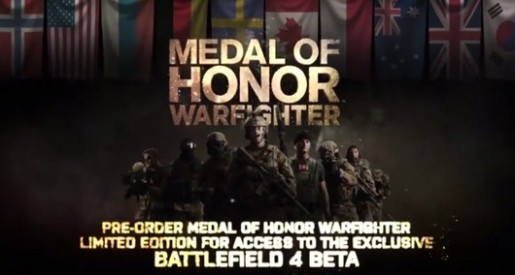 Battlefield 4's beta was officially announced recently and, at the time of the reveal, the only way to guarantee access is through purchasing a copy of Medal of Honor: Warfighter, either the Limited Edition or Digital Deluxe Edition. Many began wondering if the $50 they paid for Battlefield Premium would include a spot in the BF4 beta.
The official Battlefield Twitter has responded to the fans with the following answer:
Premium members will not have access to the Beta for Battlefield 4, but there are certainly other ways to get it!
The Twitter did reiterate that there will be "other ways" to play the beta, but Medal of Honor: Warfighter is the only way in as of now. We'll be sure to update you once that changes.