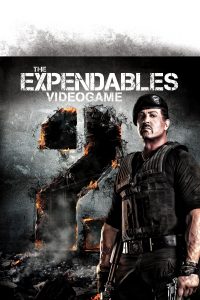 The Expendables 2 Video Game was all but confirmed earlier this month when the Australian Classification Board rated the title, slapping a MA15+ rating on it. Now, Ubisoft has finally given an official announcement confirming the game's existence, and it turns out The Expendables 2 Video Game is a downloadable title.
Here's the official description:
Based on the second installment in Lionsgate and Millennium Films' phenomenal film franchise, the ultimate elite mercenary shooter is coming this summer to PlayStation®Network, Xbox LIVE® Arcade for the Xbox 360® video game and entertainment system from Microsoft and Windows PC digital download. The Expendables 2 Videogame unites four of the world's most legendary mercenaries – Barney Ross, Gunner Jensen, Hale Caesar and Yin Yang – in a feast of explosive over-the-top action, authentic to the Expendables franchise.

Building on the universe created in the high-octane, star-studded movies, The Expendables 2 Videogame invites gamers on an adventure to rescue an extremely valuable, kidnapped billionaire. It's all business, until all hell breaks loose and the explosive mix of testosterone and kerosene detonates in a massive fireball that never lets up. The adventure concludes right where the new movie begins, creating a continuous story experience for fans of the Expendables' hard-boiled brand of action.

Players can join up to three friends locally and online to experience all-out action in cinematic, close quarters combat or while controlling an arsenal of vehicles in exotic locations including Somalian deserts, Burmese jungles and more. Fans looking to compete for bragging rights can play through several challenges for the top spot on the leaderboard.
The downloadble movie tie-in will be available some time this summer. For now, you can check out the new screenshots below: