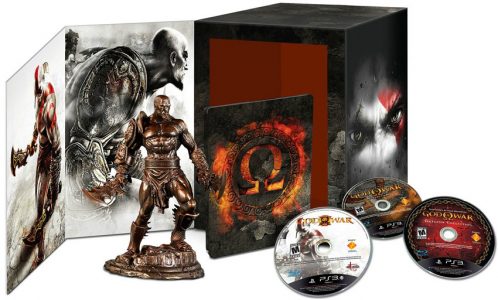 If you're excited about the upcoming God of War: Ascension but never got a chance to play its predecessors, now is your chance as Sony has announced the God of War Omega Edition.
The awesome looking collection includes God of War Collections Volume I & II as well as a copy of God of War III. That's five awesome action games in one neat collection. All of the games are stored inside of a steelbook with coll artwork. Not to mention you will also receive a bronze statue of Kratos too.
The Omega Edition is set to be released November 2012. A price has not been set yet.
Source: Playfront