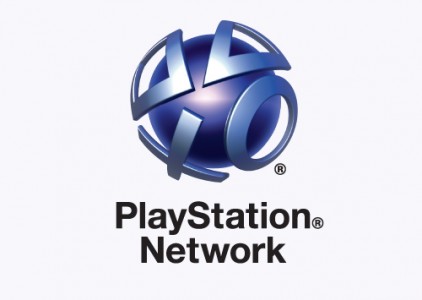 Sony has updated the content on its PlayStation Store for another week. Let's see what they have in store for us this time.
A lot of full PS3 games have been added. You can get the first BioShock game, the Ratchet and Clank games, Resident Evil Chronicles HD and even the first two Uncharted games.
Rugby Challenge is also available on the PS Vita plus Youtube comes to the PS Vita this week as a free download.
*Note all prices are in New Zealand dollars.
Release Update: 28th June 2012:
PS3 Games
BioShock $29.95
Disney-Pixar Brave $89.90
Disney Universe Ultimate Edition
Get Up And Dance
$29.95
London 2012 – The Official Video Game of the Olympic Games (Release Friday 29th)
$79.90
Ratchet & Clank $29.95
Ratchet & Clank 2 $29.95
Ratchet & Clank 3 $29.95
The Ratchet & Clank Trilogy 59.90
Resident Evil: Chronicles HD Collection $53.90
RIDGE RACER 7: 3D License Ver. $34.90
Spec Ops: The Line (Release Friday 29th) $99.90
Uncharted: Drake's Fortune $34.90
Uncharted 2: Among Thieves $34.90
PSVita
Jonah Lomu Rugby Challenge $79.90
Metal Gear Solid HD Collection (Release on Friday 29th for UK/IE, 5th for AU/NZ)
$59.90
RIDGE RACER – Ultimate Edition $34.90
YouTube (Free)
PS2 Games
1945 I & II – The Arcade Games $9.50
Castle Shikigami II $9.50
GrooveRider Slot Car Racing $9.50
PS3 DLC
Birds Of Steel
Map Pack 2: Stalingrad And Korsun $15.50
Dragon's Dogma
Armor Pack: Demon'S Protection $5.90
Armor Pack: Divine Protection $5.90
From A Different Sky – Part 6 $5.90
Elevator Action Deluxe
Additional Stages -6- $3.90
Gran Turismo 5
Scion Fr-S '12 (Free)
Twin Ring Motegi Track Pack $9.50
LittleBigPlanet 2
Summer Seasonal Creator Kit (1 Week Only) Free
Mad Riders
Zambia Pack $5.90
Rock Band 3
Before He Cheats $2.90
Cowboy Casanova $2.90
Good Girl (£0.99, €1.49, AU$2.45
Carrie Underwood Pack 01 $7.90
Impulse $1.40
Surface $2.90
Anubis $2.90
By Your Command $2.90
Creatures Ov Deception (RB3 Version) $1.40
The Amazing Spider-Man
Oscorp Search and Destroy Pack
Play As Stan Lee DLC Pack
Rhino Challenge
Vigilante Suit
Prices: $5.90
PSVita DLC
Gravity Rush
Spy Mission Pack – Gravity Rush $7.90
Pure Chess
Pure Chess Forest Vita $3.90
Touch My Katamari
Download Request #7: Katamari Soccer (Free)
Treasures of Montezuma Blitz (PS Vita)
Avatars
The Studio Avatars
Mr Bingo Avatar Bundle 2 $1.90
Mr Bingo Avatar 10
Mr Bingo Avatar 11
Mr Bingo Avatar 12
Mr Bingo Avatar 13
Mr Bingo Avatar 14
Prices (each): $0.50
Virtua Fighter 5 Final Showdown
Brad
Lau
Kage
Eileen
T-Arashi
Lei-Fei
Dural
El Blaze
Jeffry
Shun
Goh
Lion
Akira
Aoi
Vanessa
Pai
Jacky
Wolf
Sarah
Jean
Prices (each): $0.50
Themes
PSP STUDIO THEME
Heroes and Demons Static Theme by Horiyoshi III $1.90
PS3 STUDIO THEME
Heroes and Demons Dynamic Theme by Horiyoshi III $5.90
DYNAMIC THEMES
ABSTRACT
Dynamic Thresher Theme $3.90
Dynamic Eagle USA Independence Day Theme. $3.90
NATURE
Dynamic Dawn Theme $3.90
PLACES/LANDMARKS
Dynamic Eiffel In Golden Glass Theme $3.90
Dynamic Pool With Statues Theme $3.90
Dynamic Uluwatu Temple Theme $3.90
Dynamic City Rain Theme $4.90
SCI-FI/FANTASY
L5R: Daylight Assassin $4.90
L5R: Defender of Eternal Sun $4.90
L5R: House of the Spirit Blade $4.90
L5R: Shogun Dynasty $4.90
L5R: Storm Weaver $4.90
Dynamic Scifi Screen Theme $3.90
Dynamic Comic Heroes Theme $3.90
SPORT
SL Benfica 2011-2012 First Team Dynamic Theme $5.90
SL Benfica 2011-2012 Equipa Principal (Portuguese) $5.90