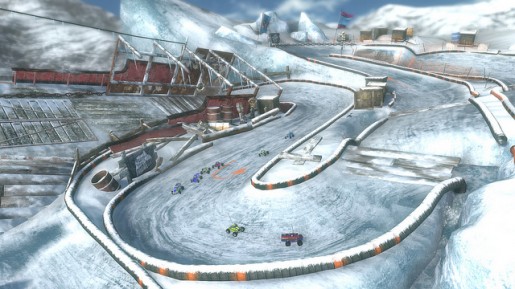 Thanks to the guys over at Evolution Studios, MotorStorm RC has been given a new update that fixes the major medal-deleting glitch that was reported. The latest update adds "a method for recovering lost medals" as well as "lots of little 'behind-the-scenes' tweaks."
Here's the full statement from Jamie Brayshaw:
If you've had the misfortune of encountering the rare incidence of losing all of your campaign medals, please contact the PlayStation Community Team to recover your progress on the Official PlayStation Community Forums.

Even though only a very small percentage of players have been affected, this was one of the most important changes we wanted to make in this update because as passionate game players we know that there's nothing worse than losing something you've played hard to achieve.
In regards to the smaller tweaks, players can expect the following:
– a more fine-tuned campaign to make it easier
– an increase in opportunities for sending challenges
– changed which races can be played in the free trial
Be sure to go download the latest patch for all of these fixes and continue enjoying this spectacular handheld racing game.