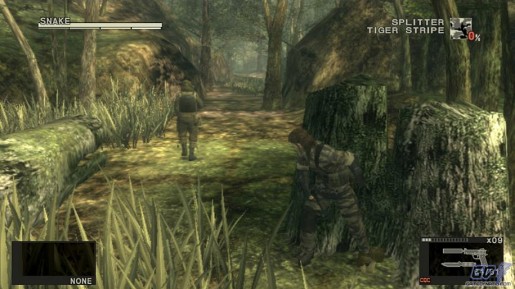 NOT
Peace Walker is Missing
Since the PS Vita version is called the HD Collection, many assumed that all three games; Snake Eater, Peace Walker and Sons of Liberty will be included. Unfortunately, Peace Walker has been omitted from this PS Vita version. So pretty much, the forty dollars that you are paying for the Vita version is somewhat of a rip-off as for that price, you can get all three games for the same price on the Xbox 360 and PlayStation 3. The decision to leave the game out is very disappointing as one of the features every MGS fan are looking for is the multiplayer aspect – which cross playing will be very good only if Peace Walker was included.
VERDICT
Despite the omitted Peace Walker in the portable version of the Metal Gear Solid HD Collection, the game is still worth the purchase for those who want to play the game on the go – especially those who haven't played any of the two classic PS2 games. The transfarring system is a great way for players to play the game on the go and use only one save file on both the PS3 and Vita versions.
Metal Gear Solid HD Collection (PS Vita) Review

,