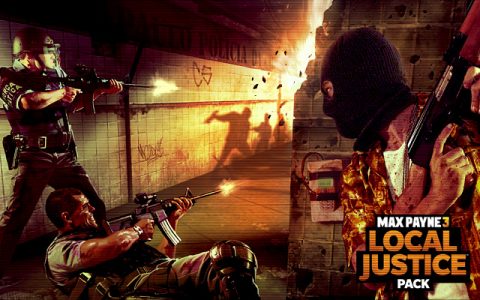 Despite Rockstar Games announcing originally that the first Max Payne 3 downloadable content pack would be releasing in June, it is now confirmed to be releasing slightly lighter. Instead of the vague June release area, it will now for sure be releasing next week, July 3.
The first content pack for the game will be titled the Local Justice pack, and will include a nice amount of new content for the game. There will be three new maps: the 55th Battalion HQ, the Imperial Palace, and the Departure Lounge. There will be a new item to allow for faster looting of bodies, the addition of the M4 weapon, which will include many weapon attachments, and a Sao Paulo faction for your class customization.
The pack will include new trophies and achievements for their respective consoles. When the pack releases, it will cost $5.99 or 480 MSP. This is a week-one exclusive sale, so get it then, or pay a bit of a higher price of $7.99/640MSP any time after week one.