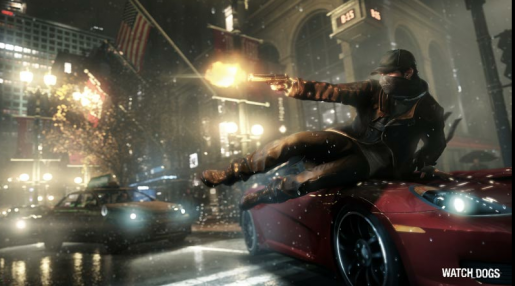 While many watching Ubisoft's press conference at E3 today were quite disappointed for the most part, opinions surely shifted towards the very end of it all. Today, Ubisoft revealed a quite excellent looking new game titled Watch Dogs.
Watch Dogs is a brand new third-person open world style title from Ubisoft. Fear not, this is not a sequel, or any type of remake, but a new IP entirely.
In Ubisoft's newly announced title, you take on the role of a man named Aiden Pierce who has quite extensive control of worldwide infrastructures. In the gameplay demo that can be seen below, the man was able to temporarily knock out all wireless communication in the vicinity to his advantage before entering an exhibit looking for an important figure, named Joseph Demarco.
Aiden appears to not only have access to worldwide infrastructures, but is also a master hacker capable of grabbing information from nearby electronic devices. As seen in the E3 demo, the protagonist was able to find out who was associated with Joseph Demarco, as well as seeing an HIV positive local.
Later in the demo, Ubisoft showed Pierce knocking out traffic lights, which led to a very interesting and action packed shoot-out. Hopefully this game does end up being released as it looks extremely promising and interesting. We have provided the introduction trailer for the game, as well as a gameplay demo to give you a taste of the newly announced title. Ubisoft has confirmed that the game will be available fo the Playstation 3, Xbox 360, and PC.
Last but not least, Ubisoft seems to have put up a teaser site for the game for the time being. Check it out here while we wait for more info about the game in the future. For the official website, you'll want to head here.