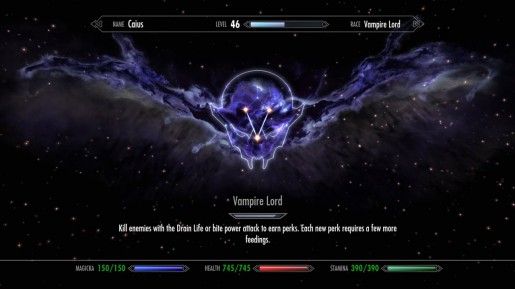 One of the neat things about the new DLC of Skyrim, which is Dawnguard, is the ability to be a Vampire and actually receive a perk from it. Since we know Dawnguard will involve real vampires, it's no secret that we, players, can turn into a vampires.
When you become a Vampire in Skyrim, you will receive a Vampire Lord Perk that "Kill enemies with the Drain Life or bite power attack to earn perks. Each perk requires a few more feedings."
We should be able to tell you more about Dawnguard later this week as we'll have our hands-on impression.