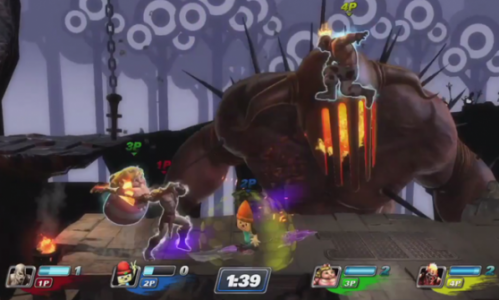 Playstation All-Stars Battle Royal will leave a bad taste in your mouth. It is a concept that sounds like a great deal of fun…until you get your hands on the controller. Once you actually get put into the action, you will find that it is nothing more than a terrible Super Smash Bros. clone that does not even come close to surpassing it. Kratos was the only good character and that was because he was the only character that could string a decent combo. Radec was highly imbalanced and another player simply sat in a corner spamming the same move over and over again until he won.
With All-Stars, players must activate a special in order to score a kill on their opponents. This completely throws skill out of the window in favor of mindless button mashing in order to achieve that highest special meter level. On top of that the levels are so small that once a character activates his special it is near impossible to avoid. That player is given three kills regardless of his skill with the game. Not to mention that it is an instant K.O. You will have no way to recover from the attack like you can in SSB. When I played against someone who picked Big Daddy, he activated his special and was able to knock out everyone multiple times just by jumping around since the level was so small.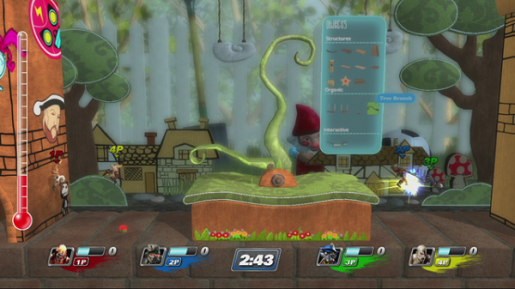 The four levels that were included in the demo were way to small to host four players. The levels made it way too easy for players to get kills with any of their specials. They also seemed very flat and offered nothing in the way of protection from other players' specials. There were barely any platforms and what few were in the level could not provide a way to escape from the specials. The level designs leave much to be desired and hopefully they will see the flaws in them and make them a little larger before the game releases later this year.
In the end this is a party game that should provide enjoyment for everyone and a sense of skill and accomplishment when you win. Instead I found no enjoyment in playing this game and no sense of accomplishment or skill in getting first place. I felt as if getting it was a matter of luck and spamming on whatever buttons you could as fast as you can. Trying to play the game with skill is met by the inability to string a combo and clunky combat.