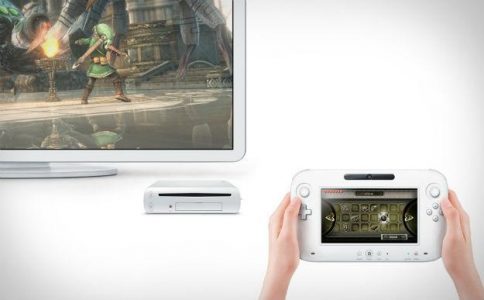 Well, maybe not necessarily better (since Wii U has time to prove its worth), but definitely sooner! Last year, Nintendo no doubt stole E3 with their announcement and official unveiling of their next console, Wii U. However, the highlight was the console's controller. In fact, the multifunctional controller was focused on so heavily that many people were confused and believed that Wii U was just the tablet-styled controller. That should speak leagues about how much Nintendo believes in their newest offering and the possibilities it contains, but is Sony already moving in on their market?
Sony believes in the PlayStation Vita (despite some less-than-impressive sales numbers), so much in fact, that they are finding ways to pair the handheld to their existing console. We've seen Remote Play, cross-platform play, interesting cooperative mechanics and video service announcements for the handheld. Just take a look at PlayStation All-Stars Battle Royale, Sly Cooper: Thieves in Time and the newly-announced patch for LittleBigPlanet 2 for an idea of the PS3/Vita connection. All of these features are exactly the same as the features Nintendo has been proudly going on about for a year now. The issue lies in the fact that Nintendo is trying to hype people about features and mechanics that their new console is built around when Sony is making all of these available now.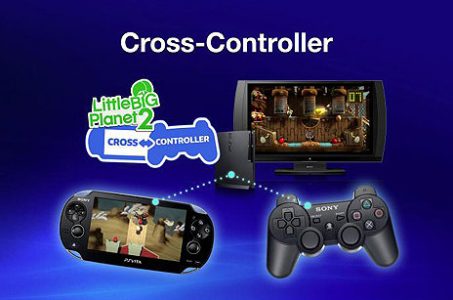 Let's take a look at what the Wii U controller offers. It has a camera, gyroscope, accelerometer, mic, ability to suspend games, touch screen and access to video apps (Netflix, Hulu, etc.). Vita features all of the above. Games can be suspended while other apps are opened and then resumed afterward. We've already seen nearly every game utilize tilt and touch controls. The handheld has a built-in mic and access to the popular chat service, Skype, for connecting to others. Also, we've just received the announcement that other services, such as Hulu and Crackle, are coming to the Vita to join the other already established options (ex: Netflix). Lastly, Nintendo has been very adamant about how they are "revolutionizing the living room" by allowing players to continue their game on the controller's screen while someone else watches something else on the TV. Anyone who has taken part in Remote Play on the Vita knows that the exact same option exists and produces the same "revolutionary" result.
So, where are the differences? Obviously Vita doesn't have access to the Miiverse, but if Sony's newest portable device received Home, it'd be the equivalent of Nintendo's social option. Although it is worth noting that Near and Street Pass are very similar social features. Wii U's controller, as far as I know, can not be taken outside and carried around. The PlayStation Vita can be taken on-the-go and then brought back home for some PlayStation 3 connectivity. Sure, the Sony route requires dishing out more money, since you're buying two different systems, whereas the Wii U console bundles its tablet controller at a (hopefully) reasonable price.
Because of these reasons, it's hard to put much weight on all of the "innovation" talk Nintendo is throwing around because everything they claim they'll give us in the future, we don't have to wait for thanks to Sony.