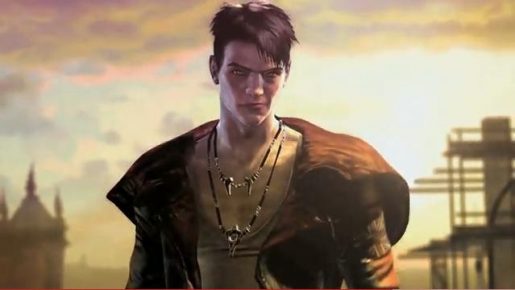 DmC's (Devil May Cry) pre-order bonuses have been revealed by two retailers, forcing early adopters to decide which exclusive content they want most. First, there's Amazon. A pre-order with this popular online retailer will grant players access to the "bone weapons and character perk".
Transform Dante's shotgun, scythe and axe into precision crafted bone and strike fear into the hearts of the demon world! You'll also receive access to the orb harvester – allowing you to collect hoards of extra red orbs to upgrade your weapons and combos, as well as purchase items.
GameStop has a similar pre-order incentive that alters Dante's arsenal. However, instead of bone-crafted weaponry, Dante will wield Samurai-themed tools of destruction.
Transform Dante's shotgun, scythe and axe into Samurai devastators! You'll also get 3 free upgrade points to instantly upgrade weapons, combos or purchase items from the beginning of the game.
DmC (and it's pre-order content) will be available January 15th, 2013 on Xbox 360 and PlayStation 3.