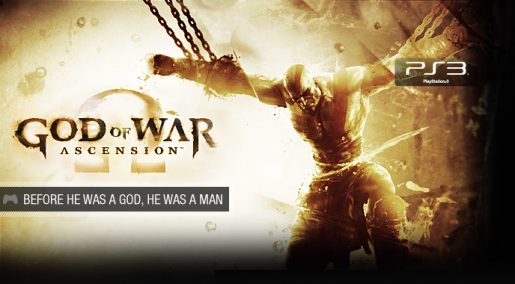 Todd Papy, Game Director of God of War: Ascension, answered questions regarding Kratos' prequel journey via Twitter. A handful of details were revealed during his Twitter Q&A. Here's what we learned:
There will be no SP campaign co-op
Big open environments will not be in the game due to the style of gameplay
Cloth physics are being updated with new engine developed by their own team
GoW:A will use a similar blended animation system as in Uncharted
Character features will be updated (i.e. hair, skin etc.)
Various weapons seen in MP will make their way to the SP and allow for mixed weapon combos
Puzzles will play a part in the game
The Uncharted-like climbing system shown in the MP stream will be in the main campaign
Besides the Tattoos, skin tones will also be customisable in the online component
FPS rate will vary instead of steady 60
As of now there are no plans to create a GoW title on the Vita

The biggest surprise that came out of Papy's responses was the fact that he tried to avoid discussing the single player. At one point, he made it known that he doesn't know if God of War: Ascension's single player aspect is going to be shown at E3. With Papy claiming that the team is trying to focus on the multiplayer right now and Santa Monica stating that the demigod's adventure won't be hindered by multiplayer, one begins to wonder where the focus is primarily.
Personally, I find this news a little unsettling since the multiplayer portion is taking the spotlight (and may continue to do so) and not Kratos. Hopefully, in order to calm our nerves, the vengeful antihero doesn't miss next month's event.