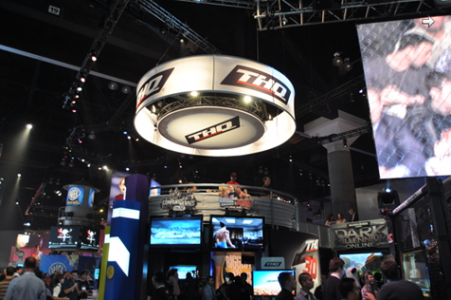 THQ has confirmed with GamesIndustry that it will not have its own booth at E3 this year.
A THQ rep said:
"We're not producing a booth, but we will be participating in E3. We will be showing games to the E3 judges at their event coming up, and we'll be hosting a press and business center at the show for meetings (as well as participating with first party activities). When we needed to make the decision on the booth (many months ago) we were in a MUCH different place than today. But, we will be there to support our portfolio and the show itself."
It's said that some of the biggest booth at E3 can cost up to $1 million to build. The company has been facing some very tough times as of late laying off staff and even cutting the salary of THQ CEO Brian Farrell among other things.
Some of the games THQ still has in the pipeline include Darksiders II, Homefront 2 and WWE '13. The games might still be displayed at the event, but not the way THQ originally intended.