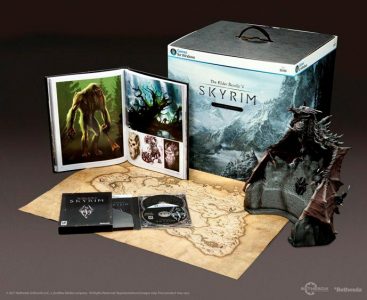 Alongside the standard edition copy of Skyrim, a giant collector's edition was released at the end of last year. The bundle carried a hefty $150 price tag, but now it has been significantly reduced.
Both the Xbox 360 and PlayStation 3 versions have been given new prices on Amazon, each with a slightly different discount amount. The PlayStation 3 Elder Scrolls V: Skyrim Collector's Edition is 36% off, coming in at $96.00. The game's Xbox 360 counterpart has received a respectable 33% discount with the total now sitting at $99.98.
With free shipping, this may be low enough for people to justify grabbing the huge Skyrim box so that they can put the detailed dragon inside on display.