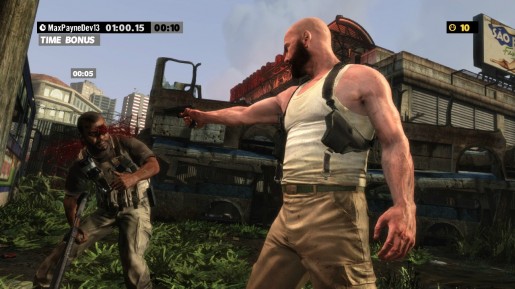 All Games Beta has revealed Max Payne 3's Arcade Mode and, to accompany the announcement, they've provided the first screenshots of the mode in action. Check them out below:
We've seen games like The Club and Bulletstorm play around with score-based, trick shot gameplay and now it looks like the devs over at Rockstar want to give it a try. I must say that although these are only still images of the mode, this small collection of screenshots as well as the concept of this single player mode are very enticing. Who wouldn't want to rack up multipliers while dropping bodies in ways that only Max can?
Max Payne 3 will be available on PlayStation 3 and Xbox 360 on May 15th in the US and May 18th in the UK. The PC version will release shortly after on May 29th and June 1st in the US and UK, respectively.