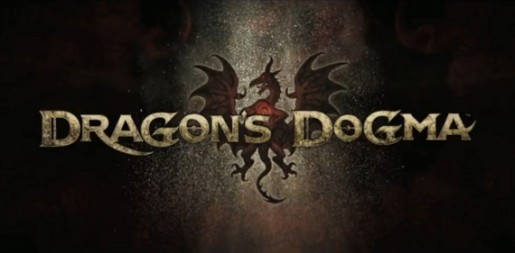 Dragon's Dogma garnered a lot of attention when it was first announced in 2011. With Capcom finding success with Monster Hunter, the noted similarities immediately got fans excited. With the Japanese developers looking to capture the same flare as their western counterparts, many popular RPG elements were combined to form one RPG known as Dragons Dogma.
While this sounds good on paper, can Dragon's Dogma match western RPGs? Will the game please hardcore RPG fans or will it turn off both demographics? Let's take a look at what's HOT and what's NOT in our review of Dragon's Dogma.
HOT
An Open-World RPG Adventure Awaits
The moment you begin your adventure as the Arisen in Dragon's Dogma, it will give you the feeling that you're playing a westernized RPG as it has an open-world environment. Unlike in JRPG games, the world within them are linear and pretty much straightforward. In Dragon's Dogma, towns will be populated with merchants that sell different kind of things, skill trainers, quest boards for miscellaneous quest and many more. For gamers who have played games Skyrim and are fond of venturing through caves and dungeons, expect the same thing in Dragon's Dogma. In the world of Gransys, there are dungeons that you will get to explore and deep inside lie powerful monsters and loots.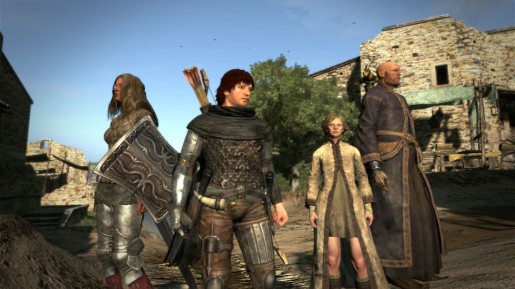 One of the problems in JRPG games is linearity whereas in westernized RPGs, it's filled with quests, even though its redundant most of the time, it gives you the ability to explore the game through a plethora of quests in addition of simply aiming to go to the main quests. In the case of Dragon's Dogma, it's not as linear as you would expect it to be as right from the beginning of the game, you're free to do quests that's not even tied up to the story. Those who prefer to grind for levels will be welcomed in this game as it's needed in order to beat some tough bosses that lurks within the dark caves of Gransys.
Having a reputation within the townspeople are important in Dragon's Dogma. Based on how you treat them, you will either be liked or hated. Similar to other western RPG games, anything that you do within the town that you're at will have an impact to your reputation. Attacking someone innocently will make the guard put you to prison. Do a good deed, and the word about you will spread throughout the town.
Seek Help from the Pawns
Pawn is the alternative word for followers in the game. In your adventure in defeating the Dragon, you will seek help from the pawns from the otherworld through the Rift stone. At the beginning of the game, you will have to customize your Pawn that will aid you in your journey. Up to two pawns can join you and each of them can have different vocations/job class. Customizing your pawns is similar as customizing your own character. They can equip armors, learn skills, and pretty much have the same thing as the main character does, except it will be controlled by the A.I. most of the time.
Pawns will be useful in Dragon's Dogma especially in tough boss fights. When in a middle of a big fight, your pawns can help you in several things such as healing, give you buffs to increase the effectiveness of weapons and many more. It's imperative to choose the right combination of pawns as it will benefit your adventure. Having different classes in your party, pretty much a healer, a tank or warrior, will be an idea combination. Within Dragon's Dogma, your character and the pawn can move from one vocation to the next, depending on how well you train your party.
Hoping for an online co-op, players will be disappointed as Dragon's Dogma doesn't have any co-operative gameplay, despite having all those pawns. However, the game has some kind of an online feature and it will involve you searching and recruiting pawns online. Since you will be asked to connect your game online, the data and stats of the pawn you're using will be uploaded on the server for everyone to download. It gets updated every time you sleep in the inn. Those who are looking for a Pawn should check out the Rift stones, which can be found in all towns.
Dragon's Dogma Review

,