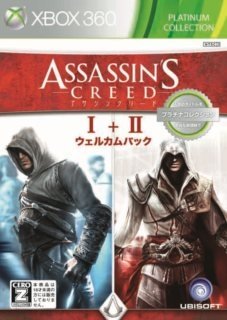 With Assassin's Creed III out later this year, Ubisoft has packaged the first two games in the series allowing gamers to get ready for the anticipated sequel.
If you haven't played an Assassin's Creed game before, this package is perfect for you to get acquainted with the best selling action adventure series from Ubisoft.
The Assassin's Creed I+II Welcome Pack includes the first two games plus two DLC pieces from Assassin's Creed II.
The set is due for release in Japan for both the PS3 and Xbox 360 on July 19th.
No word yet if Ubiosft is planning a similar release for North American and European territories.
Source: Andriasang