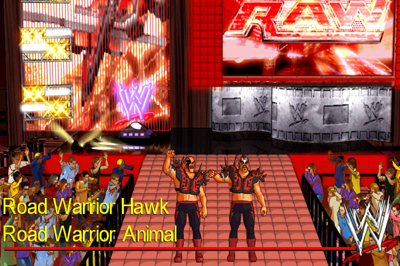 The latest WrestleFest DLC was to be available right now but Apple has had problems uploading it. THQ has advised gamers the DLC should now be up early next week
Here's what they announced on the official twitter account:
"Still TBD on waiting for Apple to address, likely early next week for DLC 3 for Wrestlefest"
As reported earlier, the new DLC includes The Road Warriors, Christian, The Big Show and a WCW Nitro arena.
The DLC costs only $0.99 when it should be up next week.