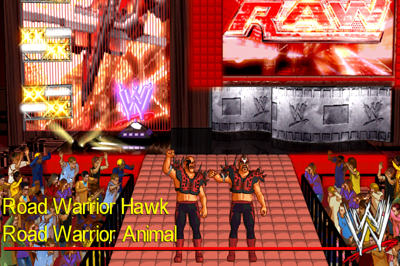 THQ has announced a new DLC pack available for WWE WrestleFest owners to download as of right now.
Yes, the new DLC is available for you to download and includes four new wrestlers for you to be and one new arena to fight in.
WWE Tag Team Champions Pack includes:
• Current-Day WWE Superstars: Big Show, R-Truth, Christian
• Legendary WWE Superstars: Road Warriors: Road Warrior Hawk and Road Warrior Animal
• Arena: WCW Nitro Arena
WWE WrestleFest is available right now for the iPad and iPhone platforms. Android, PC, PS3 and Xbox 360 versions of the game will be available later in the year.