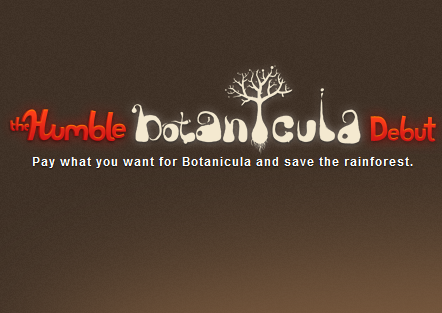 The Humble Botanicula Bundle is currently on sale offering what is quite an interesting selection of games and more!
The bundle has four downloadable game which are completely DRM free and one full-length feature film, all at a price which you set. The bundle is split into a basic bundle of 3 games and then a bonus game and full-length feature film if you pay above the average. The 3 basic games are Botanicula, Samorost 2 and Machinarium. If you pay more than the average price (which is currently $8.81) you will also receive the full-length feature film Kooky which has art direction by Amanita Design founder Jakub Dvorský and a bonus game is Windosill.
The money is split between the developers, the humble bundle team and charity with the portions that go to each decided by the customer.
But how do I get to the Humble Bundle NOW? Try this Humble link.