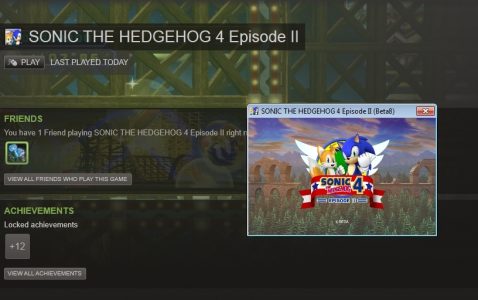 Earlier today an unfinished version of Sonic 4: Episode 2 made its way onto Steam. It wasn't up for very long, but that didn't prevent a handful of people from getting their hands on the incomplete title.
Those who downloaded Episode 2 left their impressions on the Sonic Stadium forums and the feedback was mostly positive. The accidental leak provided an enjoyable experience with the only negative responses aimed at the presence of bugs, missing textures and various other glitches. However, those problems weren't criticized heavily because Episode 2 is still in beta, as you can see in the picture above.
Sonic 4: Episode 2 will release (on purpose) on May 15th.