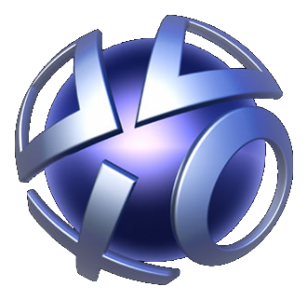 Sony has updated the content on the PlayStation Store for another week. Let's see what new stuff will be available.
The PS Vita Skype app is now available to download for you PS Vita owners out there. There's also the Euro 2012 DLC available for people who own FIFA 12 too.
*Note all prices are in New Zealand
Release Update: 30th April 2012:
PS3 Games
Bejeweled 3 $29.95
Everybody's Golf: World Tour Complete Edition $59.90
Feeding Frenzy 2: Shipwreck Showdown $18.90
Grease Dance $38.45
Greg Hastings Paintball 2 $24.90
MUD – FIM Motocross World Championship $69.90
Zuma $15.50
PS3 Demos
Dragon's Dogma Demo
Ninja Gaiden 3 Demo
PSVita Games
Disgaea 3: Absence of Detention $69.90
Compatible with PlayStationVita only.
Ben 10: Galactic Racing $64.90
Compatible with PlayStationVita only.
PS Vita Apps
Skype – Free
PSOne
Buzz Lightyear of Star Command $9.50
PS2
Eternal Quest $6.90
The Sniper 2 $6.90
PS3 DLC
Asura's Wrath $13.50
Elevator Action Deluxe
Additional Stages – 4 – $3.90
Eyepet & Friends
Marching Band Pack $5.90
Eyepet & Friends Marching Band Costume $1.90
Eyepet & Friends Marching Band Patterns Pack $0.95
Eyepet & Friends Marching Band Soft Play Blocks Pack $3.90
Eyepet & Friends Marching Band Stickers Pack $0.95
FIFA 12
EA SPORTS UEFA EURO 2012 $34.90
LittleBigPlanet2
Escape Plan Minipack $3.90
Journey Costume $3.90
Motorstorm RC
Special Race Truck: Monarch Decker $0.50
Special Muscle Car: Patriot Stretch $0.50
Veteran Buggy: Jester Super BXR $0.95
Ninja Gaiden 3
Ultimate Ninja Pack – Free
Saint Seiya Sanctuary Battle
Odin Robe Seiya $9.50
Worms Ultimate Mayhem
Single-player Pack $7.90
PSVita DLC
Hustle Kings
Free Crazy Table Pack: Basement Crazy – Free
Motorstorm RC
Special Race Truck: Monarch Decker $0.50
Special Muscle Car: Patriot Stretch $0.50
Veteran Buggy: Jester Super BXR $0.95
Ridge Racer
MUSIC PACK 19 'VARIETY #4′ – Free
Avatars
Constructor
Constructor Broker Avatar
Constructor Broker Face Avatar
Constructor Cockroach Avatar
Constructor Cockroach Face Avatar
Constructor Dog Avatar
Constructor Dog Face Avatar
Constructor Greaser Avatar
Constructor Greaser Face Avatar
Constructor Grumpy 1 Avatar
Constructor Grumpy 1 Face Avatar
Constructor Grumpy 2 Avatar
Constructor Grumpy 2 Face Avatar
Constructor Prof Avatar
Constructor Prof Face Avatar
Constructor Punk Avatar
Constructor Punk Face Avatar
Constructor Worker Avatar
Constructor Worker Face Avatar
Prices: $0.50
House Of The Dead 4
House Of The Dead 4 – Zombie $0.50
Motorstorm RC
Motorstorm Rc Avatar Bundle 2 $1.90
Motorstorm Rc Avatar 24
Motorstorm Rc Avatar 25
Motorstorm Rc Avatar 26
Motorstorm Rc Avatar 30
Motorstorm Rc Avatar 31
Motorstorm Rc Avatar Bundle 3 $1.90
Motorstorm Rc Avatar 22
Motorstorm Rc Avatar 23
Motorstorm Rc Avatar 27
Motorstorm Rc Avatar 28
Motorstorm Rc Avatar 29
Individual Prices: $0.50
Sonic The Hedgehog 4 Episode II
Sonic The Hedgehog 4 Episode II – Copter Combo
Sonic The Hedgehog 4 Episode II – Metal Sonic 1
Sonic The Hedgehog 4 Episode II – Metal Sonic 2
Sonic The Hedgehog 4 Episode II – Sonic 1
Sonic The Hedgehog 4 Episode II – Sonic 2
Sonic The Hedgehog 4 Episode II – Tails 1
Sonic The Hedgehog 4 Episode II – Tails 1
Prices: $0.50
Themes
Sport
Dynamic Futbol Girl Theme $3.90
Dynamic Golden Football Theme Two $3.90
Nature
Dynamic Bacteria Theme Two $3.90
Dynamic Orange Flower Theme $3.90
Dynamic Pulsing Atom Theme $3.90
Places/Landmarks
Dynamic Offshore Oil Rig Theme $3.90
Videos
Access Episode 031
Far Cry 3 1st Gameplay Trailer
Quantic Dream – Kara Trailer