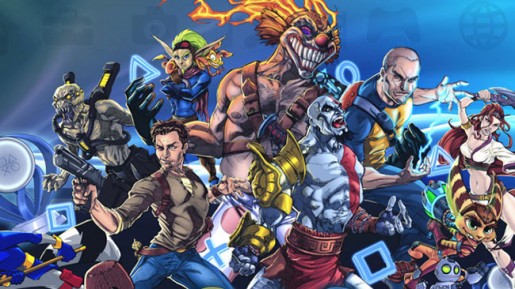 After a long week waiting for GT TV's big reveal, which we all assumed would be Sony's Super Smash Bros. game, the time has finally come and we were given the very news we had hoped for. SuperBot Entertainment's PlayStation All-Stars Battle Royale is real and will be debuting on the PlayStation 3 exclusively (I mean, it has PlayStation in the name).
The first handful of characters have been revealed. Here they are:
Sweet Tooth (Twisted Metal)
Sly Cooper (Sly Cooper Series)
Kratos (God of War)
Fat Princess (Fat Princess PSN Game)
Radec (Killzone)
Parappa (Parappa the Rapper)

More iconic Sony characters will be shown off at a later date as well as some 3rd party characters duking it out on platforms with familiar backdrops. Take a look at the video below to see all of these characters and the recognizable stages in-game:
PlayStation All-Stars Battle Royale is expected to release during the holiday season this year.