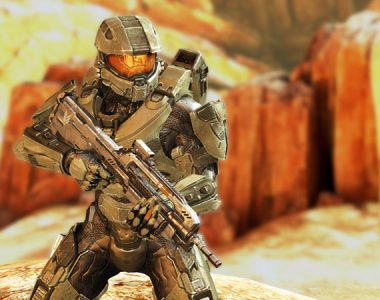 Marketing company Nielsen has asked gamers which games they are most looking forward to in 2012. The results are in and most games are sequels from blockbuster franchises.
Many of the games both Xbox 360 and PS3 gamers want to get are from established franchises. There's not surprises that Halo 4 is the most anticipated Xbox 360 game. On the PS3 front, Assassin's Creed 3 is the game PS3 gamers are eager to get.
Some of the other games that made the list are Resident Evil 6, Max Payne 3 and Madden NFL 13.
Much like the movie business, gamers are familiar with established franchises. This is why it's hard for unique ideas to get any recognition when it has to compete with franchises gamers already love and respect.
Here's Nielsen's Full Results
Xbox 360:
Halo 4
Assassin's Creed 3
Max Payne 3
Madden NFL 13
Resident Evil 6
Ghost Recon: Future Soldier
Fable: The Journey
Kinect: Star Wars
NCAA Football 13
Bioshock: Infinite
Tomb Raider
PlayStation 3:
Assassin's Creed 3
Max Payne 3
Madden NFL 13
Resident Evil 6
Medal of Honor: Warfighter
NCAA Football 13
Prototype 2
Ghost Recon: Future Soldier
Bioshock: Infinite
Tomb Raider
NBA Live 13
Wii:
Madden NFL 13
Epic Mickey 2: The Power of Two
Battleship
LEGO Batman 2: DC Super Heroes
The Amazing Spider-Man
Men In Black
The Last Story
Xenoblade Chronicles