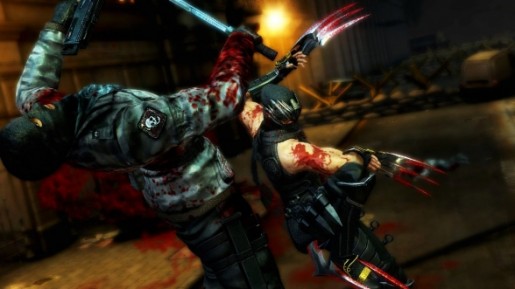 The first Ninja Gaiden 3 DLC Pack is now available on Xbox Live and should appear on PSN after the Store updates. So, what can you expect from Team Ninja's first add-on content offering?
On the single player side, Ryu will gain access to a new weapon, Falcon's Talons. The multiplayer is beefed up a little a bit with the addition of a new map and a raised level cap. This is what you'll get for free.
If you feel like paying for new content, Team Ninja has released a few items you can buy separately or bundle together. Here's what's available: Metal Claws weapon (multiplayer version of the Falcon's Talons), new character customization options and new Ninja Trial missions. All of these can be purchased together for $9.99/800 MSP.
That's not all the DLC news we received today. On April 24th, the Ultimate Ninja difficulty setting will be available for free during the first 30 days following its release. Maybe that will provide long-time fans with the challenge they've been looking for.
Don't forget to check out the DLC Pack 1 trailer below.