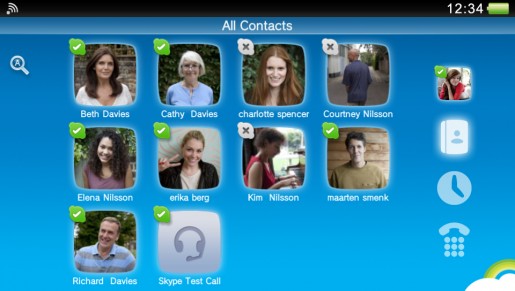 As previously reported, the much awaited Skype app is now available to download for PS Vita owners. Here's some additional details about it plus some screenshots.
Manrique Brenes, senior director of emerging opportunities at Skype says:
"Our users appreciate being able to access Skype features wherever and whenever they choose. With the launch of Skype for PS Vita, we are taking another step towards our ultimate goal of making Skype video calling available on every platform, all over the world, and meeting the demands of existing PlayStation users to offer video on a gaming console."
The app has been redesigned to fully make use of the PS Vita's capabilities at hand. The PS Vita now has most of the major social networking apps now with Facebook and Twitter already available.
Here are some screenshots of the Skype app in action: