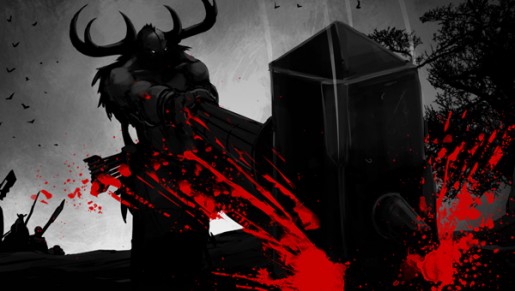 One thing the Playstation has over the Xbox 360 are games like the God of War series, which offer lasting hack and slash gameplay. In an attempt to replicate the critically acclaimed God of War games, Climax Group, developers of hit titles such as Silent Hill: Origins and the two Overlord games, developed an exclusive Xbox Live Arcade title called Bloodforge. With elements found in popular hack and slash games like the God of War series, it sounds like a recipe for success.
At a budgeted price of 1200 Microsoft Points, is Bloodforge a title that is worth your time? Let's take a look at what's HOT and what's NOT in our review of Bloodforge.
HOT
A Simple Story, But It Works
For a downloadable title, I wasn't expecting a mind blowing experience. That being said, the story in Bloodforge seems to be rather simple, but tolerable. In Bloodforge, you follow the story of Crom, a barbaric man who sets out on a bloody adventure where he must avenge the death of wife from the gods who tricked him into murdering her. With the help of another god who has the power to turn into crows, she will lend Crom a hand on taking down all of the gods.
Those who have played the first God of War game should notice right away that Bloodforge's story is quite similar. While the story is most likely a clone, Bloodforge somehow manage keep you interested till the end. The story in Bloodforge will not win any awards, but it's something fans of a hack and slash genre will appreciate.
Impressive Visuals for a DL title
Out of all the Xbox Live Arcade games that I've played, I must say that Bloodforge offers fantastic visuals. The well designed character model of Crom shows a lot of detail when it comes to color and texture. A man who wears a skull helmet and a heavy armor will immediately give a good impression to gamers. By simply watching the trailer, you will be amazed by the quality of the visuals. The environments within Bloodforge are well designed imbued with dark hues, which gives you a dark atmosphere that will set the mood and tone of the overall story and gameplay.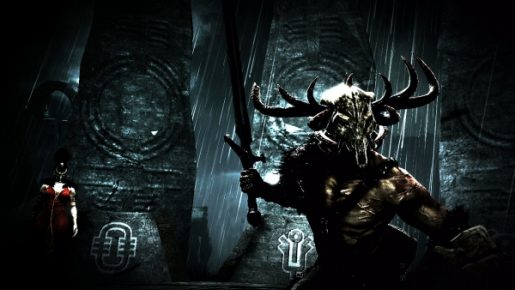 As for the voice acting in Bloodforge, it's pretty decent and I have no complaints whatsoever. For a downloadable Xbox Live Arcade title, I'm surprised by how many voice overs the game has. If you are fond of Kratos' scream whenever he talks, you will notice Crom doing the same thing.
Bloody Combat
The combat system in Bloodforge is similar to what we've played in a hack and slash games. Pressing the X and Y button will make Crom do bloody and deadly combos. If what other hack and slash games lack are a decent amount of combos, Bloodforge will offer you a lot of them. Depending on which of the four types of weapons that Crom can use, gamers are sure to enjoy taking down enemies. Weapons such as a sword, hammer and gauntlet will give gamers a nice satisfying experience. This is complemented by how the combos are executed, as blood will ooze out of their limbs and will splash on your screen.
While you can't upgrade your weapons, you can upgrade other things such as the abilities that Crom can get from the gods. Similar to the God of War titles, Crom will get to a point where he can upgrade and buy abilities. These abilities will be a great help to Crom's adventure as some of them can easily take out enemies when used. If you enjoy the combat the game has to offer, Bloodforge offers another mode where gamers can create a challenge online for others to play or you can play their challenges to have a spot on the leaderboard.
400 Game Score Points
Instead of the typical 200 gamer score points, Climax Group made Bloodforge carry the new maximum of 400 gamer score points. This is definitely something achievement hunters might be interested in. Aside from the increased gamer score points, there are also Avatar Items, which you can easily unlock.
Bloodforge Review

,