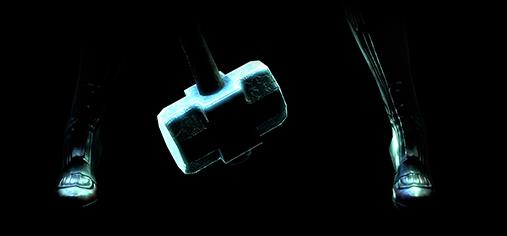 It was speculated earlier this month that a DLC would be released specifically for Harley Quinn in Batman: Arkham City. It looks like the rumors are true.
The image you see above was posted on the game's official Facebook page. As Batman fans will know, she uses a hammer as a weapon and closer inspection of the image n suggests it has to be a female character. Males normally don't have ankles that thin!
Let's hope official details are announced about the DLC very soon.