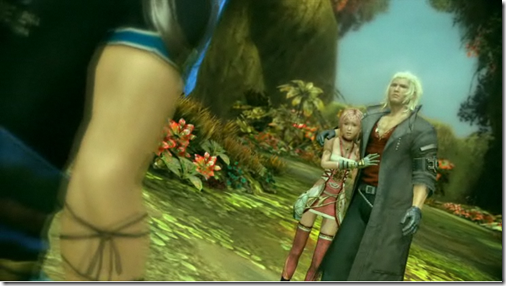 As reported earlier, Famitsu magazine revealed that the next DLC for Final Fantasy XIII-2 contains Snow and Valfodr. It turns out this DLC is an episode and not the usual Coliseum opponents as initially thought.
Final Fantasy XIII-2's Director Motomu Toriyama mentioned that this episode will explain some of the mysteries of the coliseum itself and we'll also learn Snow's mission as a L'Cie.
Valfodr will appear in the second half of Snow's episode and is described as a really tough opponent. He has the ability to use weapons, magic and even summons. Not only do you have to face him multiple times, but he gets progressively more stronger each time you face him!
Valofodr has been added as the last boss in the Coliseum and at maximum level, is also the most powerful monster in the entire game. If you plan on downloading the DLC, make sure you're powerful enough to take him down first.
The DLC is due out in Japan May 15th. We can expect to see a North American and European release shortly after this.
Source: Andriasang