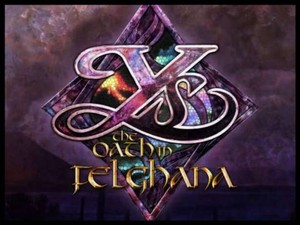 Right after XSEED published the PSP version of Ys: The Oath in Felghana and Ys Origin in North America, the company has finally decided to bring as well the original PC version on STEAM this year.
Those who wishes to play once again Ys: The Oath in Felghana via STEAM, the game will be available this March 19th for a low price of $14.99. As for Ys Origin, the company didn't shed any information as to when it will be available for purchase.
"People have been asking for Falcom's great catalog of PC games to be officially made available in English for a long time," said Jun Iwasaki, President of XSEED Games. "To start our new publishing arrangement on Steam with two standout entries from Falcom's action-based Ys series, one of which has never been made available in English before, is an ideal situation for us, and we are excited about the future possibilities."
All I can say is, good job XSEED!