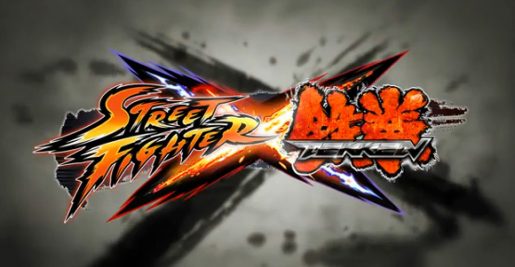 Ever since Marvel vs Street Fighter came to exist, people requested blank fighting game vs another fighting game or simply rumored crazy things like Mortal Kombat vs Street Fighter. While none of these games ever came to be, the odd crossover of Street Fighter X Tekken did. Now that two conflicting fighters have met, was this is a good idea or should they have stayed in their own universe?
Let's see what's HOT and what's NOT in our review of Street Fighter X Tekken.
HOT
Tag Teams
This whole game is uncharted territory for Capcom, though they did extremely well. After you finish the training, which will explain how the new mechanics work, you're ready to make the most of your team.  Most of the gameplay is similar to Tekken Tag and by this you're encouraged to switch fighters to extend combos or earn back vitality. Some elements like the double specials, are a nice touch because you get that feeling you really defeated your opponent. Best of all, most of these skills are very easy to grasp, even for the less skillful fighters.
Large Roster
Usually when a series starts, we see a very small cast of characters. Street Fighter X Tekken boasts a roughly 40 fighter roster, with many fan favorites. Every fighter plays like previous versions, so there will be a very small learning curve for more seasoned players. If you're looking for new characters to master, you can give Poison or some of the new characters a go.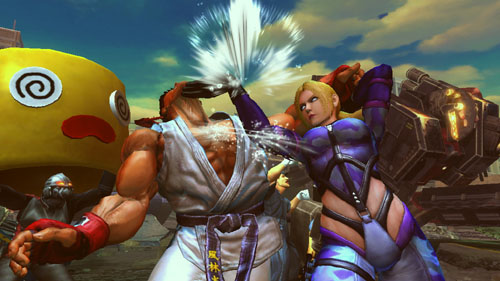 Attention to Detail
As you play on the various stages, you will see a lot of references to both companies. These can be a metal Zangief on the side of a building or Alex with some enemies from Dino Crisis. This can add a bit of fun looking for all the references to past games, while trying to defeat your opponent. Additionally, many of the stages look different than previously seen stages. It's always great to see new content, over recycling old content.
Mission Mode
As fighting games fight to appeal to a larger audience, many hardcore fans feel neglected. With this in mind, Street Fighter X Tekken has 20 missions for you to complete. These range from only using special attacks to winning with several elements against you. Most of these missions are not for the less skillful, but offers decent challenge to anyone looking for it.
Training Mode
For ages Capcom has taken an "elitist" approach in fighting games. While others like Blazblue go out of their way to get people interested, Capcom expects you to figure it out. This is no longer the case with Street Fighter X Tekken. At the start of the game, you will be given a choice to play training mode. There will be 20 tasks that will give you an idea of how to play the game properly. This is nowhere near the same quality of Blazblue, but it is a step in the right direction.
NOT
Overall Quality
While the gameplay is done for the most part well, the same cannot be said about the other aspects. For instance, when you start arcade / story, you will see various openings. A lot of them in my experience, dealt with some news castors talking about 'pandora'. The problem is that the news castors just look weird and the lip sync was off. It almost feels like they just constantly made her mouth move, to make the segment feel less lazy.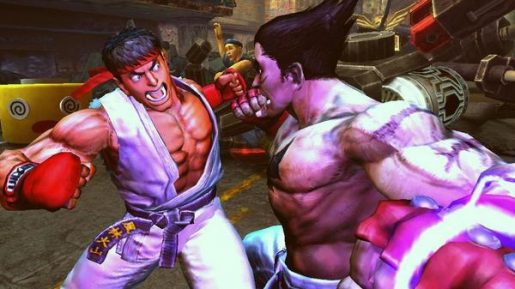 This lack of quality is also apparent with custom colors.  In this mode you're able to freely color your fighter, though you're given very few options. In the characters I tried, I was only given four colors per category and this offers a very shallow experience. It would have been nicer to see a more expansive mode or at least more colors.
Story
Outside of Blazblue and Guilty Gear, no one is really expecting an amazing story. Naturally the story in Street Fighter X Tekken is extremely weak, though that's not even the problem. Contrary to every other fighter I've played, the endings feel completely phoned in. Over having something truly unique, every ending I've seen has been a black screen with text and someone voicing it over. This really lowers motivation to beat the story as multiple players or even play it again.
Sony Exclusive Fighters
If you're on the fence between Xbox and PS3, let me tell you that the Sony fighters are not game changers. Cole, Toro and Kuro are not playable in the story mode and are only available in other modes. If it wasn't obvious, Toro /Kuro are basically joke characters. Toro is based off Ryu, while Kuro is based off Kazuya, so neither off anything unique. Additionally, these two fighters have limited reach and pathetic damage. Unless you want to shame your friends, Thankfully Cole is a pretty solid fighter with a lot of callbacks to his games. Finally, if you lack an internet connection, then get ready to deal with Pacman / Bad Boxart Megaman being shaded out. I don't know why they decided to include them on the roster, while making them only accessible with DLC, but that's what they've appeared to have done.
VERDICT
Street Fighter X Tekken is a great game for fans. Some elements could have been handled better, but for the most part it's an enjoyable experience. The diverse cast is something to keep you playing, while the various modes will constantly offer you challenge. This is a great proof of concept and will most likely be better than you're expecting.
[Editor's Note: Street Figther X Tekken was reviewed on the Xbox 360 hardware. The game was provided to us by the publisher for review purposes.]
Street Fighter X Tekken Review

,