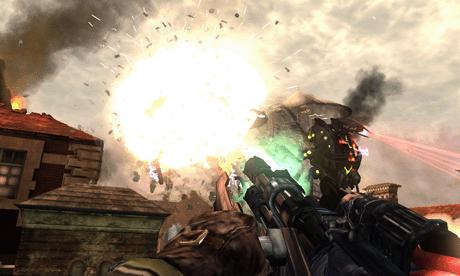 In just a few short months, the highly anticipated Resistance title on the PlayStation Vita will finally make its debut. While we know that the Chimeras are back and a new male lead is featured in Burning Skies, just what's the story is all about?
Today, SCEA revealed a story trailer that will give us a glimpse on what to expect on the new male lead of Burning Skies, Tom Riley.
Resistance: Burning Skies is scheduled for release this May 29th exclusively on the PlayStation Vita. Until then, check back with us near the release date for our review.