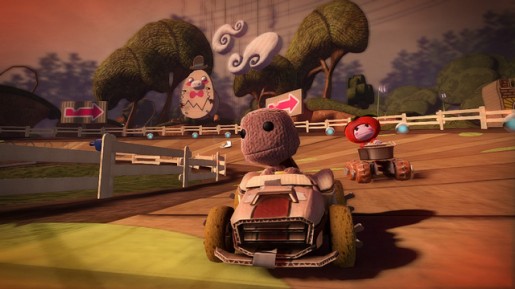 First it was a rumored that LittleBigPlanet Karting is coming to the PS3, and now Medial Molecule & United Front Games officially confirmed today that it's real and it's coming later this year.
Just like the concept of LittleBigPlanet, the Karting game for the PS3 will re-introduce the idea of Create, Play, and Share. Instead of creating levels, the new Karting game will allow players to customize their own kart and racing tracks, which is similar to ModNation Racers.
Below is the trailer that United Front Games released today. For now, there's currently no release date but it's scheduled for release this year. We should see more of this game at E3 2012.