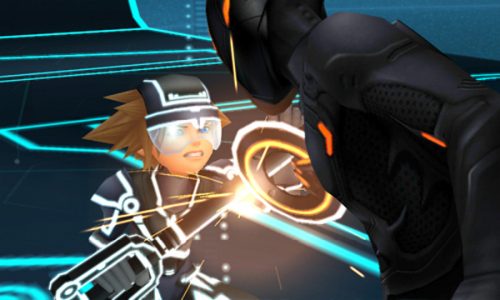 It seems that Tron and its friends within the Grid are joining Sora and the gang in the latest Kingdom Hearts installment on the Nintendo 3DS version, Dream Drop Distance.
To celebrate the appearance of Tron characters in Dream Drop Distance, Square Enix released new screenshots that fans of the series will appreciate it.
Kingdom Hearts 3D Dream Drop Distance is scheduled for release sometime this year on the Nintendo 3DS in North America. For now, check out the screenshots.