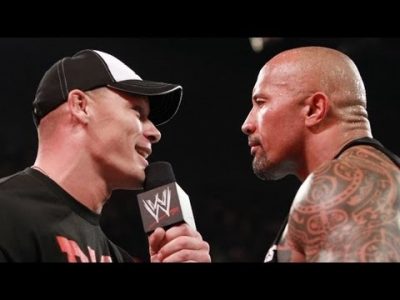 WWEGames fans have now voted in a new poll on who they like better. John Cena has now become slightly more popular than The Rock.
The following question was asked on the official WWEGames facebook page:
"AFTER MONDAY'S RAW, WHICH SUPERSTAR WOULD YOU PLAY AS IN WWE '12 AND WRESTLEFEST?"
John Cena is currently beating The Rock. John Cena has over 4,200 votes while The Rock only has over 3000 votes only. The main reason fans have now chosen John Cena is because of his full-time commitment to the WWE. The Rock we be leaving the WWE yet again after WrestleMania 28 to film a string of upcoming Hollywood movies…
Who is your favorite person to be in WWE '12 and WrestleFest?