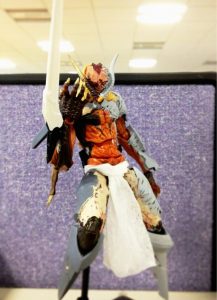 See that picture up above? That was included in a tweet from Hideo Kojima. It is believed that this figurine is the protagonist for his current game known only as Project Ogre for now.
Unlike the design of Metal Gear Solid titles, Project Ogre will be an open-world title. Players will be encouraged to go around exploring to craft their own experience.
Maybe we will see more information trickle out soon, especially as we get closer to GDC and E3.