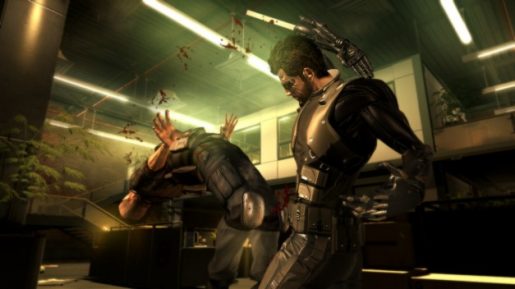 Deus Ex: Human Revolution's gameplay director Francois Lapikas stated that he was "truly sorry" for the boss battles that players faced in the game. "[The boss fights] were a big part of the game, and we should have put more effort into them. I'm truly sorry about that. Next time we're gonna think about it more," Lapikas said.
The staff at Eidos Montreal has stated many times in the past how sorry they were for the game's boss fights, but this was the first time since the game released that they were able to go in-depth about the subject and discuss why they had such a big regret about it.
"We saw them as a thing to break up the pacing more than a way to test the player's skill," Lapikas admitted, stating the team thought the various ammo and weapons scattered throughout boss fight areas would lessen the difficulty of it. He continued by stating "Play tests did flag the boss fights as a problem, but they didn't flag the severity of it."
It is good that Lapikas was able to come out and discuss this issue and hopefully future titles can learn from this mistake and not repeat the past. Deus Ex: Human Revolution released last August for the PC, Playstation 3 to high praise, with reviewers siting the boss fights as a significant problem.