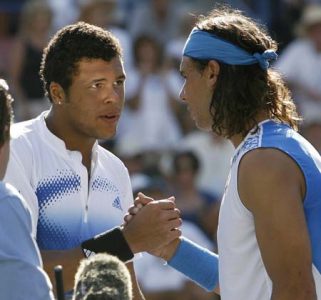 EA has uploaded a brand new gameplay video of Grand Slam Tennis 2. The new video showcases a match between Rafael Nadal and Jo-Wilfred Tsonga.
The video is 5 minutes long and will give players an idea of the type of gameplay this game offers. Graphically, the game is looking great and the presentation is what you might witness while watching real tennis on television.
Grand Slam Tennis 2 is out February 10th in PAL territories and February 14th in North America.
Check out the trailer below:
Tsonga vs. Nadal In Grand Slam Tennis 2

,