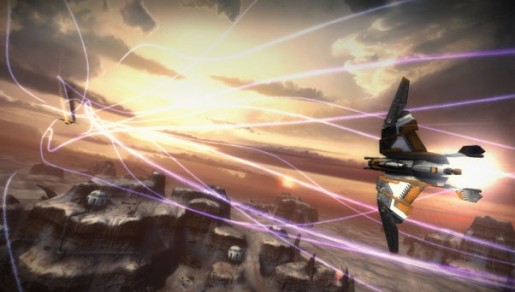 Sony has announced that the Starhawk multiplayer beta is now available for you to download on the PlayStation Network.
Here's what Sony said about the beta in the press release:
"The beta will allow players to engage in intense 16 player combat missions across two different environments – Scourge and Space. Unlike any other third-person shooter the innovative Build & Battle system allows players to alter and change the battlefield. You can expect a choice of base structures to build offensive and defensive armament, vehicles such as the Vulture Jet Pack and the Hawk for quick deploys and base raids, and weapons including the Beam Turrets to or the Shield Generator ward off enemies – all at the touch of a button. Soon 32 player matches will be added, along with a new multiplayer map "Dust", more vehicles and many other features."
Starhawk is a PS3 exclusive which is due for release May 8th, 2012. Starhawk is the spiritual successor to Warhawk. Although unlike Warhawk, Starhawk has a science fiction setting and there's also a single player mode in Starhawk as well.