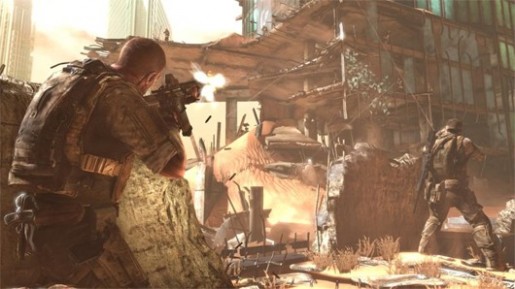 2K Games is pleased to reveal today the release date of the highly anticipated Spec Ops: The Line on the Xbox 360, PlayStation 3 and PC.
Set to release this June 26, 2012, players who will pre-order Spec Ops: The Line will be receiving a free upgrade to Premium Edition where it will include the following multiplayer content:
– Twice the amount of experience points will be awarded during the first week of play, enabling gamers to expedite character ranking;
– The AK-47 weapon will unlock at rank one;
– The "Officer Class" will unlock at rank one. This character class includes several team-based advantages, such as reducing damage to teammates and increasing the effectiveness of other classes;
– Access to the "FUBAR Pack," which contains exclusive accessories allowing players to customize their characters with unique and visually distinctive items.
In addition to the Premium Edition upgrade, gamers who will pre-order the game will receive all kinds of bonuses when playing the multiplayer portion of the game.