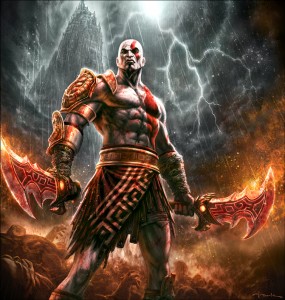 God of War IV and the next Medal of Honor have been unofficially revealed via David Thornfield, mo-cap animator.
Once again, LinkedIn is responsible for this leak of information. David has listed both of the previously mentioned titles on his account. Take a look.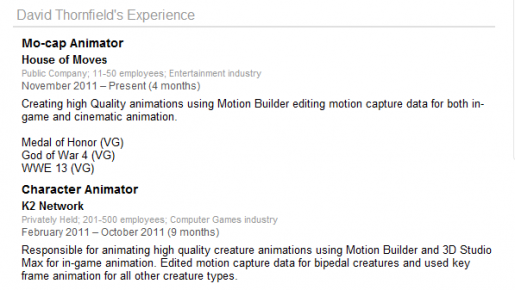 Even though there isn't a "2" after Medal of Honor, one can assume that it is the inevitable follow-up to the reboot since the LinkedIn profile has placed it under the "November 2011 – Present (4 months)" section. Obviously, this is well after Medal of Honor's 2010 release so it must be something new.
GDC and E3 2012 have the potential to be even bigger than past years with so many titles rumored to be in the works. Let's hope we don't have to wait too long to hear an official announcement.
Motion Capture Animator Confirms God of War IV and Medal of Honor 2

,