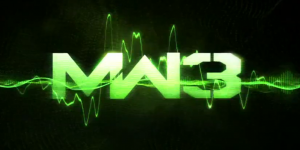 Elite and non-subscribers alike will be given a mandatory install next time they start up their PS3 copy of Modern Warfare 3. Patch 1.10 — previously stated to be the 1.09 patch that 360 received earlier — is only 22MB and brings the extra prestige levels that CoD players have been dying to work through.
Here are the official patch notes:
– 400 new ranks included in 5 new prestige levels.
– Also adds the ability to view Clan Rank on player card in-game when enlisted in a clan on Call of Duty: Elite.
– Fix for trophy system glitch.
– Ability to select country flags as clan titles.
– Additional network optimizations.
– Additional ELITE push to game CaC validation.
– Support for ELITE Clan Operations end future features.
– Fixed PM issue where failed invites were preventing large parties from congregating.
– Repair of writing of the games played field of the player stats so the team behind MW3 can sweep LBs and correct averages on the backend. This process will commence shortly.
Don't forget that if you're an Elite member, you can download the two new maps, Piazza and Liberation, from the PS Store.
Modern Warfare Patch 1.10 Now on PS3

,