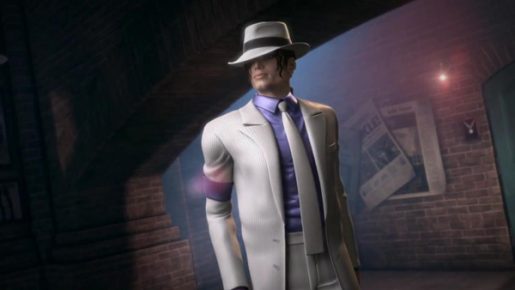 With the success of rhythm games like Dance Dance Revolution, we've seen a new genre created simply known as dance. Thanks to the rise of motion capture technology, the dance genre has really evolved, although most of these games are aimed at a younger audience. With this in mind, Michael Jackson The Experience was created. By combining his legendary moves and popular songs it seemed like the perfect title. However, can this genre survive in the portable world or is it one of those things best left at home?
Check out the HOTs and NOTs in our review of Michael Jackson The Experience HD.
Hot
Very High Quality
The first thing you will notice is just how great the game looks. Just about every visual element is extremely polished. For instance while playing a song, you will also have a music video to go along with it. These videos look remarkable for a portable device and are pretty lifelike. Additionally, many original elements like what you're wearing are fully represented. This attention to detail is greatly appreciated in just about any game.
Challenges
Every song has five different tasks to complete and each song has its own challenges to master. These can range from scoring a certain grade, finishing on a certain difficulty, playing people in battles and in some cases just playing perfectly. For the most part, these challenges truly extend the gameplay through interesting objectives over long tedious tasks. However, some challenges are simply insane. For instance, one of them requires you to score only perfects on rookie. Sure it's the easiest mode, but scoring 100+ perfects in a row is quite the daunting task. For the most part they're enjoyable, but keep in mind some require vast amounts of skill.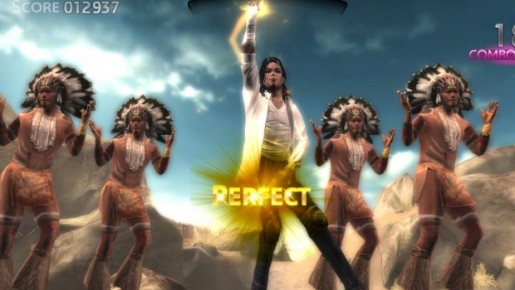 Costumes / Outfits
In addition to every video having its own outfit, you could also slightly edit how Michael Jackson looks. This is achieved through various unlockable gloves. By leveling or simply doing certain tasks, you can unlock a new design to add some personal flare to your own Michael Jackson.
Your Favorite MJ Songs Are Here
If you are fond of Michael Jackson's songs, you'll most likely appreciate this game as the songs that are included in this game are all of his classics. Songs such as Thriller, Billie Jean, Blood on the Dance Floor and many more never get old. There are more than ten songs included in this game and each of the songs has a FMV cutscene that are based to the music videos that MJ did when those songs were released. Personally, if you love MJ songs, you'll most likely play the game to listen to his songs and watch his impressive dance moves.
NOT
Weak Gameplay
While Michael Jackson The Experience HD is aesthetically pleasing, the gameplay on the other hand is rather weak. The game is completely touch based and makes playing quite difficult. To actually play, you must follow the on screen directions. You may see an arrow going up, so you draw a line up and release when the two arrows meet. The closer they're together, the more points you can earn with perfect being the most possible. However, these actions are extremely limited in variety.
Outside of another direction, every move is either a line, half circle, full circle or just a screen tap. These actions can become extremely boring over time and ultimately limits long term playability. This can be especially annoying considering you start playing on rookie. On this difficulty, you're almost exclusively drawing lines and some songs might have over 100 actions to perform.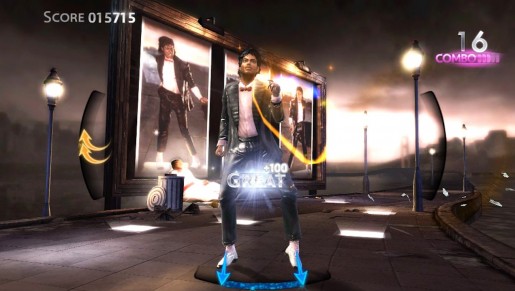 Beyond the lack of diversity, it's also not the most portable game for the Vita. Considering varied directions are somewhat difficult with your thumbs, you might have to change how you're holding the device. In my case, I found holding my Vita with one hand and using my other hands index finger worked very well. However, playing like this also makes it easier to drop your Vita or control it during turbulent situations.
Limited Songs
The average rhythm game has roughly 40 to 100 songs included, but Michael Jackson The Experience HD has far less. This is completely understandable due to it being based simply on him and the vast amount of effort put into every song, but 15 total songs is a fairly low number. Naturally, playing the same songs will get old overtime in addition to extremely boring due to the limited gameplay.
No Online
With this being a launch title, there won't be many Vita users out there. This means that other modes like battle are inaccessible, unless you find another gamer locally. Additionally, there is no online leaderboard either, so you're stuck with whatever scores are listed and whatever you can achieve. This will most likely effect your drive making long term playability significantly more difficult.
Verdict
Michael Jackson The Experience HD has a lot of good and bad features. While every song is expertly crafted, this attention to detail limits you to just 15 songs. Every challenge is varied and interesting, although the gameplay just isn't to that level of expertise. You can unlock costumes, but the lack of online limits long term playablity. Ultimately, Michael Jackson The Experience HD is fantastic if you're a true fan of the music legend. However, if you're not his biggest fan, you might be better off waiting for a lower price…
[Editor's Note: Michael Jackson The Experience HD was reviewed on the PlayStation Vita. The game was provided to us by the publisher for review purposes.]
Michael Jackson: The Experience HD (PS Vita) Review

,