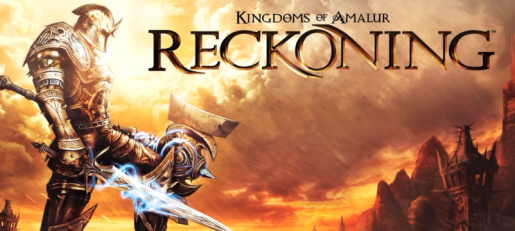 Kingdoms of Amalur: Reckoning is a little too late to compete with RPG heavyweights like Skyrim and Dark Souls, but it is hitting the shelves before big titles like Diablo III and the new World of Warcraft expansion. Kingdoms of Amalur: Reckoning comes straight from the super star team of Ken Rolston, (designer of earlier Elder Scrolls games), acclaimed fantasy author R.A. Salvatore and Spawn artist Todd McFarlane, so the game has some pretty intense expectations to live up to. Combining gameplay elements from various blockbuster titles such as the Elder Scrolls games, God of War, and Dragon Age, Reckoning is one of those hybrid games that players will surely appreciate.
Will EA's action RPG manage to impress the RPG-saturated consumer market? Or will this Kingdom fall?
HOT
Phenomenal Story
The story of Reckoning is written by the famous author R.A. Salvatore, who pretty much nailed the perfect storyline for the game. Taking place in a world where mythical creatures exist, you will follow the story of your own customized character. From the start, you will find yourself resurrected by gnomes who have used arcane arts, which they call the "Well of Souls". With your revival, the future that has already been written for the people of Faelands will be altered by your return, thus changing the course of history and the fates of any character you interact with. You're a character with no future, so it's up to you to make your own destiny in Amalur.
Similar to games like Dragon Age and Mass Effect, there are a lot of possible events that can take place in Amalur. In most conversations you will see a radial menu where you can pick from several different responses. Depending on the choices you make, there will be positive or negative consequences that will alter the story.
In addition to the main story plot, there is much more that you can expect. The gameplay in Reckoning is nonlinear, so you can travel through the lands of Amalur where hundreds of quests are waiting. Each of these quests has its own story to tell, thus helping you learn more about the history of Amalur and its lore. If you're fond of aligning with factions in games such as Skyrim, you will be pleased to hear that there are several that you can join. The quests in Amalur are extremely diverse and you can expect to enjoy each of them and the unique stories they tell.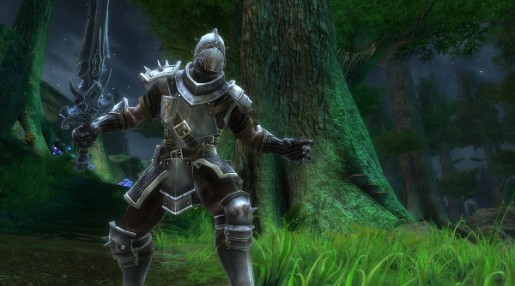 A Very Colorful World and Presentation
Another aspect that I'm fond of in Reckoning is the presentation of the game. If you're a gamer that wonders what a perfect fantasy world would look like, then you will most likely find it in Reckoning. The environments within the game look incredible and the visual pop-ins are minimal. The creatures within the Faelands are vividly detailed, and I must say that it's thanks to Todd McFarlane, as he's the man behind the art who brings such talent and creativity to the game. Expect to see beautiful designs for the dungeons, trees, towns and other exotic locales along your journey.
To make the characters within the Faelands much livelier, you can expect quality voice-overs. Most of the voice actors that contributed to the game seem to have a British accent, but often that suits the character. Aside from the voice-overs, the musical score is something to appreciate as well, since it sets the mood.
Addictive Combat System
Aside from taking gameplay elements from RPG's like Dragon Age and Skyrim, Reckoning also seems to be inspired by God Of War. Instead of having a boring hack and slash system, Big Head Studios added a stylistic approach to combat, with the ability to use different weapons and supplement them with combos you can unlock. These combos can get very stylized, basically removing the repetitiveness—especially when you are in Reckoning mode, where the finishing combo can get very brutal.
The main highlight of Reckoning is that the combat is very versatile. No matter where you are in the game, you will always have a choice of what build you want for your character. If you desire a pure Warrior, there's a skill tree for that in addition to other classes like Sage or Rogue. Don't forget you can also use different type of weapons, regardless of what class you choose. The "Destiny Cards" system is also introduced in this game, which allows cards that can be used to boost statistics. All these features mean that you're never locked into one role. If you wish to change your class, then you can freely reset your skills in Fateweaver.
Expect Hundreds of Hours of Gameplay
Kingdoms of Amalur: Reckoning is a game that takes hundreds of hours to fully explore. There are a lot of things to do aside from going through the main plot. There are different factions that you can join, you might try to obtain one of the game's strongest weapons/armor, or you can simply explore Amalur and tackle quests for each town. There are a vast amount of quests which may seem overwhelming. However, their unique stories are definitely worthwhile.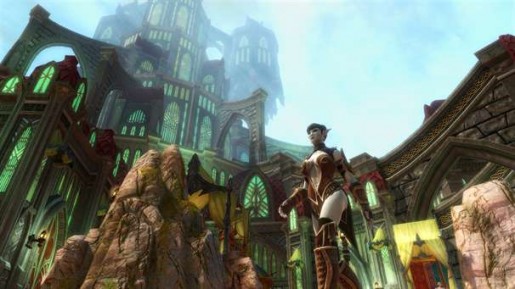 Having freedom in Amalur is another aspect that you should expect. Here you can elect to be a hero or a ruthless criminal. Just like in other RPGs, you will have the option to steal by looting someone's chest or simply pick-pocketing them while they're not looking. However, if you get caught, expect some retaliation from the town guards. Another thing that you can do in Reckoning is master alchemy, blacksmithing, create potions or craft sage stones to enhance weapons.
NOT
Technical Problems within the Game
With a game as expansive as Reckoning, expect to experience some technical problems. Through my forty hours of gameplay, I haven't encountered a single lock up, which is good considering that Skyrim had a lot of these. With the game installed on my Xbox 360 hard drive, it somehow runs smoothly but there are still occasional hiccups. There are also slight glitches, like when a quest doesn't appear in your log, but it can be fixed by restarting the game. Another technical shortcoming you can expect is frame rate issues during a heavy battle scene.
Bad Lip Syncing
The story and voice-overs in Reckoning are indeed phenomenal, but what ruins a great experience is when you can tell a character's lips are out of sync. Whenever the characters talk, you will notice the dialog stops despite their mouths still moving. If you have a pet peeve for this kind of shortcoming, I suggest not looking at them while they're talking, but rather read the subtitles. While it's true that the environments and the art of Reckoning look phenomenal, the character models feel a little dated. The Faes of Amalur look weird and the way they roll their eyes is a little odd. The bad lip syncing and shoddy character models combine to ruin part of the gameplay experience.
Too Many Dialogues
Amalur is huge, therefore lots of creatures and NPCs are available to interact with that will give you quests. The idea of having a lot of quests gives the player a chance to stray away from the main storyline. While it's a good thing to some players that gets bored easily, it will somehow get tedious as you will be bombarded with lots of dialogue that will be deemed useless. I appreciate the plethora of quests the game has to offer, but having too much isn't good and will tend to get too repetitive – especially if you're doing the same objective more than once.
VERDICT
Kingdoms of Amalur: Reckoning is good, but there are some problems that prevent it from being great. The story is fantastic, though there's so much of it that you will gradually lose interest. Additionally, with so much dialogue it's difficult to overlook the poor lip syncing. However, not everything is bad like the stylish combat system or the interesting designs. There is more than enough to do, but Kingdoms of Amalur: Reckoning is proof that you can have too much of a good thing.
[Editor's Note: Kingdoms of Amalur: Reckoning was reviewed on the Xbox 360 hardware. The game was provided to us by the publisher for review purposes.]
Kingdoms of Amalur: Reckoning Review

,