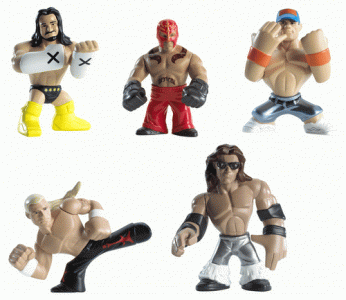 Engadet has released a video looking at some of the new games you can play on the iPad. One of them includes a look at the new WWE video game due to release on the iPad.
It appears as if the new game will be called "WWE Brawlers" which is based on the Mattel toy range from the same name. If you've seen them on the stores before, they are small caricature versions of your favorite WWE Superstars.
If you see from the video, you actually use the toys to play the game on the iPad. There are other games featured on the video as well showcasing how toys and video games are now coming together as one medium.
To check out the video, click here.