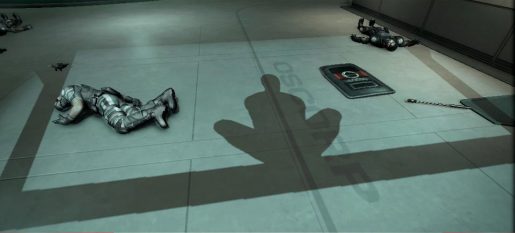 Another screenshot has been revealed for the video game adaptation of The Amazing Spider-Man coming out later this year.
The above screenshots doesn't show much of Spider-Man himself, although there are some clues to what the game might have when it comes out. The "Oscorp" logo is very interesting as this is the same company that Norman Osborn runs. We all know Norman Osborn turns out to become the Green Goblin. Could he be featured in the upcoming video game?
Also, it looks like there will be stealth elements in the game too looking at the way the guards have been knocked out with Spidey perched on top.
The Amazing Spider-Man will be released June 26th for most gaming platforms.