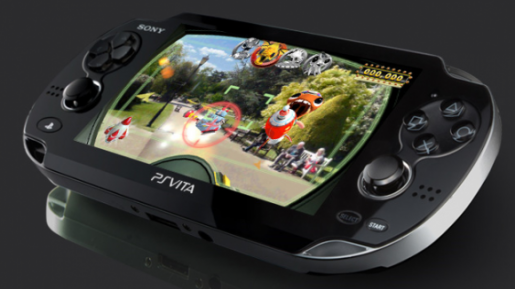 If you didn't already know, the PS Vita is not doing so well since in launch over in Japan. But according to a report from Andriasang.com Vita sales have become dismal.
While the first four weeks reflected below average sales numbers, only 324,859 units sold during week one, week four (January 9th – 15th) only sold a mere 18,361 Vita's sold. Despite the steady decline in sales of the new hardware, Sony is not concerned as they have experienced poor sales in the past in Japan only to rise above the competition.
Sony Europe President and CEO Jim Ryan said that it is far too early to determine if the new handheld will continue its downward spiral or if this is simply the Vita diving for an updraft. In an interview with MVC this is what he had to say regarding Vita sales in Japan:
"One of the things we have learned over a long period of time is that whether it is PS1, PS2, PSP or PS3, it is dangerous to the point of impossible to take any experience from the Japanese market and try and extrapolate it, and propose upon what will happen in Europe or North America. It is just way too early to make any conclusions. The markets are now just so different, I actually think they are diverging to a greater extent than they were different in the past, if that's even possible.

It is impossible to draw any meaningful conclusions of the Japanese launch in the context of what will happen in Europe. We are more focused on our stakeholder reaction, whether that is specialist press or the reaction from retail. The key task of allocating the supply that we have to the considerable demand, and just ensuring everything is in place for February 22nd."
Either way, we here at JPS are excited to see what happens with the Vita. We've already let you know what we think are the Five must have launch titles for the Vita, not to mention the fact that if things don't go well for the Vita, it may give mobile gaming another leg up into the handheld market. Only time will tell. Here's hoping.
Week 4 PS Vita Sales Hit Rock Bottom

,