Ever since games got more complex, there have been fairly odd tasks you can perform. Some of these have a use while some are just Easter eggs and others just are out of place. After trophies/achievements came into play, some games assigned an award for these tasks. While not every task is off the wall weird, some are worth noting and we've compiled five of the pretty random trophies we could find
"Konichiwa" – Deathspank: Thongs of Virtue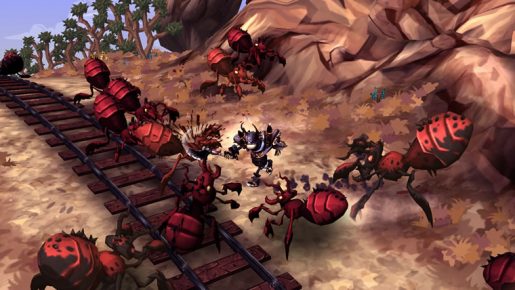 Hothead games hit gold when they created Deathspank, but it's a real shame not many people ever played it. For those that never experienced it, Deathspank is a rather stupid hero that gets into some wacky situations. One of those situations is during the Wortten Wandelranger fight.
Unlike most of the bosses, she featured a quick cooking event prior. Here all the judges are Japanese, but Deathspank doesn't speak Japanese. If you went to the library a while back, you would know that they were getting a book to learn Japanese. If you head back there, only at this point you can unlock an additional cutscene. The real shocker isn't getting the trophy, but learning Deathspank can actually read.
"Eulogy for the Black Spelunker" – Spelunker HD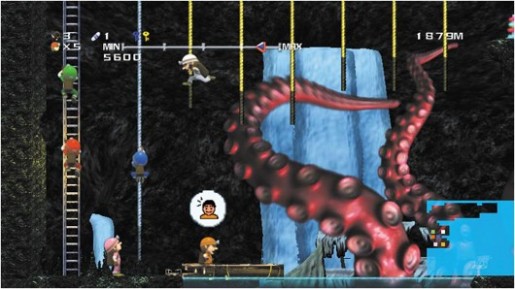 When Spelunker was rebooted they decided to add something of an antagonist. Contrary to you, he was dressed in black and did nothing, but "troll" your game. This was achieved by doing things which would result in your death. On roughly floor 88, you're required to get a special key. This key is special because it causes a screen transition. Upon collecting it you will see him at the mercy of a hellhound about ready to die.
Despite this task being part of the "story", it was an extreme 180 of everything else you see.
"とうとう魔法使いになった?" – No More Heroes: Heroes Paradise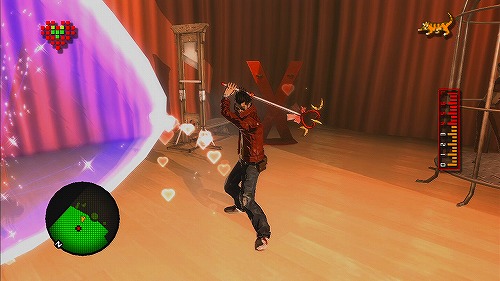 This trophy is called "Are you magic?" or something to the effect, but I believe it was removed from the US trophy list hence the Japanese. Anyways without a guide with you, this trophy is borderline impossible.
You see the fourth ranked fighter was a magician and you must perform this during the fight. To actually perform this you MUST clash weapons with him. Unlike other bosses, Harvey was big on special attacks which required blocking. When you finally clash weapons, Harvey has to win. He will replace your katana with a magic wand. From here you now must make contact with this weapon to unlock the trophy. Without a doubt this trophy is in deep left field.
"Adult Content" – Dead Rising 2: Off the Record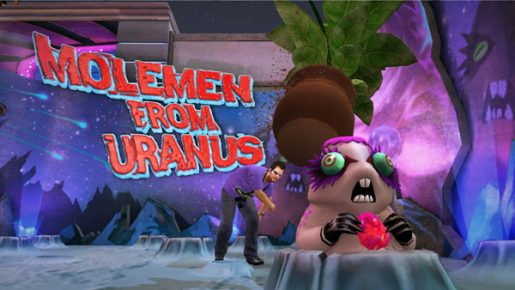 When Capcom redid Dead Rising 2, they added some camera mechanics into the game. The camera was largely unimportant to the actual story, although Capcom made sure to give you something to do with it. They came up with a few trophies centered on scoring high amounts in certain categories.
The trick to this trophy wasn't to take pictures of girls, but to take pictures of sexy things. This means various gamers will be taking pictures of boobs/massagers till the trophy finally pops.
"Turd Burglar" – Duke Nukem Forever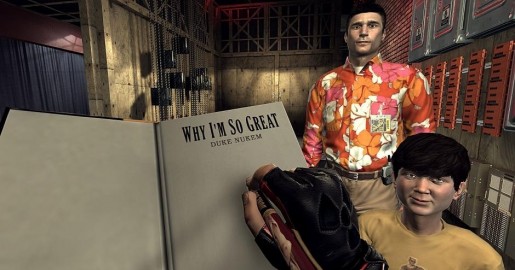 It's hard to even grasp why this task exists, but it does. You see some toilets in Duke Nukem Forever had some poop in them.  If you walk up to them, you're able to pick it up and get a special message from Duke. Not exactly the most complex trophy as various places have it, although why this was coded into the game will never make any sense to me.