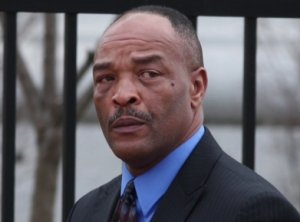 We've all heard it before, stories about corrupt police helping themselves to drugs, and money in evidence. So what happened when the FBI suspected St. Louis Police Chief Micheal Baxton of preferential treatment for certain suspects and stealing/selling items from the evidence locker? They decide to put him to the test, using Microsoft's best selling product as bait.
FBI agents bought five Xbox 360s, placed them in the trunk of a car and reported it stolen. Naturally, Baxton and a fellow officer responded to the call and when the trunk full of Xbox's were found, the Chief gave the order to place four consoles in his car, and ordered the officer to keep one for himself.
"Unbeknownst to Baxton, the unnamed officer voluntarily came forward to report other acts of misconduct occurring in Alorton and had been assisting the federal investigation from its inception. The unnamed officer was equipped with covert surveillance devices at the time of the theft — and he audio and video recorded the entire incident," reads the court record.
Baxton pleaded guilty to the charges after FBI agents traced one of the Xbox's and found being used in Baxton's basement. He now faces up to 15 years in prison and a fine of up to $500,000.